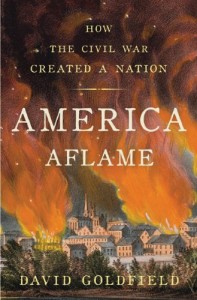 With the upcoming Sesquicentennial (150 years) of the Civil War, a lot of discussion is occurring around racism in America, as well as the role of religion and politics in the making and unmaking of slavery and racism in America.
Here's two really good resources, both podcasts.
First, in Evangelical Fervor and the Crisis of the Civil War: A Conversation with Historian David Goldfield, Albert Mohler interviews historian and award winning author David Goldfield on his new book America Aflame: How the Civil War Created a Nation.
Read more
Podcast: Play in new window