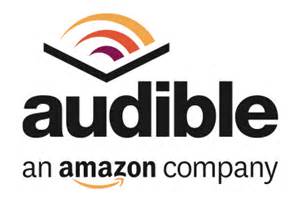 Are you an audiobook junkie? Do you crave better listening material for your long commute? Do you also own a few Kindle books? Then you are in luck. Amazon, who owns the audiobook service Audible, offers huge discounts on the audiobook version of kindle titles you own.
Step 1: Start Collecting Free Kindle Titles
Most newly published books go on sale for FREE on Kindle, not only right after they come out, but at regular intervals afterwards in order to bump their popularity numbers so that they get noticed. Then, they put the price back to normal to allow the increased traffic generated by their popularity increase their revenues.
You can start collecting free Kindle books by monitoring sites that either publish or list free books. Here are some that I enjoy:
Step 2: Check out the many free Audible titles available
Step 3: See which Kindle titles have an audio version
Step 4: Send/receive one free audiobook per friend using Audible Onebook
You do not have to be a paying member to have an Audible account. You can download the audible app on your smartphone or tablet and sign in with your Amazon account. Audible has this cool feature where you can give any of your audiobooks to a friend. The limits are:
Step 5: Join Audible (optional)
Joining audible will cost you $15 a month, which gets you a token good for the purchase of any audiobook they offer, even if the retail price is more than $15.
But before you join, you should look for a special deal for joining. They typically offer one free month or audiobook, but that deal is always available. You need to look for something better, like 3 months free or at reduced cost. Check here:
Step 6: Check the daily Audible Deal (members only)
Every day, Audible can email you about the deal of the day, which is greatly discounted. About once a month, I find a great title for between $1-4.
Other Amazon Kindle Tips
Collections: Want to manage your collections, including seeing which books are NOT in a collection? Go here: https://www.amazon.com/mn/dcw/