This post is part of a series.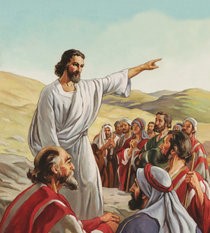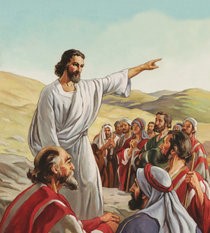 In Part 1 of this series, I argued that Wheaton College professor Larycia Hawkins statement that "Muslims because they, like me, a Christian, are people of the book – worship the same God" is at best a provocative and unhelpful ambiguous statement, leading to more heat than light, it is at worst largely inaccurate if you compile the many specific claims that could be hidden in it's expanse.
In Part 2, I argued that neither Muslims, nor Jews, nor Christians consider Muslims "people of the book." Professor Hawkins is again academically and factually wrong, not a good thing for a professor.
There is, however, another rubric through which we can analyze Ms. Hawkins' statement – that of the two-prongs of The Great Commission – compassionate service and bold proclamation and teaching of the gospel and it's praxis. Or as Jesus put it:
"All authority has been given to Me in heaven and on earth. Go therefore and make disciples of all the nations, baptizing them in the name of the Father and of the Son and of the Holy Spirit, teaching them to observe all things that I have commanded you; and lo, I am with you always, even to the end of the age." (Matthew 28:1-20)
1. Compassion and Building Bridges
Ms. Hawkins, by her own words, was seeking a type of "solidarity" with Muslims, and as a self-proclaimed evangelical, was seeking to show them Christian love.
"The apostle Paul declares, '…as far as it depends on you, live at peace with everyone' (Romans 12:18). That includes those of you who now count me apostate for daring to call fellow humans who happen to be Muslim my brothers and sisters," Hawkins wrote on Sunday. 1
Ms. Hawkins statements, however, including her official response (PDF), are awash in equivocations and half truths, making her clumsy gesture more destructive than helpful.
Hawkins' Two Gestures
Professor Hawkins actually made two gestures of solidarity with Muslims. The first is, she wore a hijab. No one, not even Wheaton College itself, took any issue with this action. Her theological statement communicating some sort of equivalency between Islam and Christianity, however, was what got her in trouble. 2
But is Professor Hawkins' statement of equivalency really what Christian compassion is about? Not if it is built on half truths. We ought to affirm our actual commonalities, not construct our overtures on known falsehoods. This has the opposite effect.
What do Muslims and Christians in the Middle East think of Prof. Hawkins' Statement?
Christians and Muslims living in the middle east largely concur, and are quoted in a recent Christianity Today article, from which the following points and quotes are taken: 3
a. Muslims Don't View us as Serving the One God, but a false polytheism
"But among Muslims and Christians in the Middle East, the discussion is not over whether we worship the same God, but rather Muslims challenging us that we worship one God at all." ~ Salim Munayer, head of the lauded Musalaha reconciliation ministry in Jerusalem
b. Claiming the same God is a political statement, not a sound theological one
Magdy Gendy, retired dean of the Evangelical Theological Seminary in Cairo, is appreciative of the ministry of those active in interfaith affairs. But he's not interested in identifying the God of Islam.

"I worship the triune God. The God they worship is none of my business," he said. "To say otherwise is a political statement."
c. Saying they are the same to build bridges is the opposite of what we need to do
"Muslims already believe that Allah is God. To say that both 'persons' are the same for the sake of building bridges is invalid. The God of Christianity and the God of Islam are not the same. To assert otherwise would elevate the Qur'an as an alternate means of knowing him." ~  Azar Ajaj, President of Nazareth Evangelical Theological Seminary in Israel
d. Whether they are the same or not is a useless avenue to pursue
"I think it's absolutely the wrong question to ask," said the president of Arab Baptist Theological Seminary (ABTS). "That's why we can only get a wrong answer." ….He finds the question logically problematic.

"Different people can worship the same God differently or different gods differently," he said. "We have proved nothing."
e. Comparing gods does not work in a Muslim context
"Our culture does not permit us to emphasize differences," he said. "It is not wisdom to say that their God is not ours. It is better to have them see what our God looks like and eventually compare with what their books teach." ~ Hani, Coptic Orthodox juice stand owner
2. Preaching the Truth
We ought to build bridges across our real commonalities. But if we follow the example of the apostles, such false equivalencies were publicly rejected – the apostles created riots with their preaching of the truth, rather than speaking the pablum of false equivalencies.
CONCLUSION
Jesus is Lord. He is God. He is the Son of God. He died for our transgressions, rose again, and will return to judge the living and the dead by Himself. Whether or not we wear a headscarf will not matter, but whether we served the God of Islam or Christianity will matter.