Losing a loved one is a painful event. But we also don't want to lose the clear memory of who they were. There are a few things you can do to honor and remember those who are no longer here.
1. Give in their name
Remember the noble causes they supported and give something in their name.  It is common to donate in such a way that a permanent remembrance is created, like a park bench with their name on a plaque.
2. Create Remembrances
As soon as possible
Create photo albums: Gather pictures of them and scrapbook them – if you've never been involved in Creative Memories, look up your local consultant  who can help you create a lasting and beautiful photo album
Create a "remembrance blog": Buy a domain (something like www.their-name.com) and create a site in memory of them.  I would recommend buying your domain from a place like godaddy, and then create a free blog at blogger.com.  Start logging your favorite memories of them so that when you pass, your children or their children will have something valuable
Create online video and photo albums:
If you have videos of them, try to get them into the right format for the web and upload them to one of the many free video sites like Vimeo (youtube is a little too busy)  You can also create online photo albums there or many other places online, like picasaweb (google) or flickr.

Interview those who knew them: Get a handheld digital recorder or video camera, and find their families, friends and colleagues and have people tell stories worth remembering.  Archive these on their remembrance site.
3. Plan remembrance trips
Plan annual or semi-annual visits to places you spent time together, or places that they loved, and remember them, even pretend they can hear you in heaven (you never know).  Have a conversation with them, tell them how much you miss them.
4. Learn from their life
Consciously look back on their life and write down what they did well, and what mistakes they made.  Reflect on these and decide how you will make
better choices in your own life based on theirs.  They would probably appreciate that.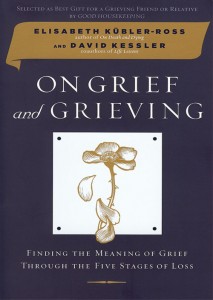 5. Get grief counseling and read up on grieving
It does not honor them if you fail to enjoy the rest of your life because
you are sad all of the time.  We all have losses in this world, and you are not alone.  Others have lost spouses and children and loved ones. There are free online forums such as dailystrength.org, as well as free services in your area.
There are many fantastic books on grieving, and you  should realize that it takes, on average, about 2-3 years to heal from such a loss.  You can help yourself through that process by reading such books as: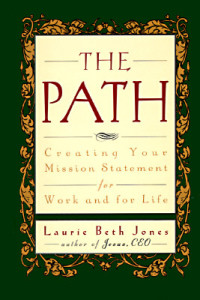 6. Meditate on your own death, and then make new choices in your life
It honors the loved one if you take the unfortunate opportunity to make more of your own life. Losing a loved one can make your own mortality seem a lot closer, and rather than fearing it, look at this as an opportunity to face your life instead of running from it.  Check out a couple of good books that can help you make the most of this time, like:
7. Prepare for your own death responsibly
Most of us don't plan to pass on memories and values to those we leave behind, and we leave them in the same awful mess we are often left in – with a loved-one's estate that is hard to manage.  If you have not already:
Create a will
Create a living will
Get your finances ordered into a trust to avoid having the taxman take it all when you die
Put aside money for your funeral and make plans for a cemetery plot so YOUR loved ones don't have to rush to do that
You can eventually heal enough to remember them fondly without crying all of the time, and with gratitude knowing that you have learned from them, honored their life, and let go of the grief without letting go of their memory.