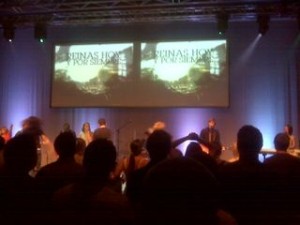 NOTE: This post is part of a Series on the G12 Model
In Part I, I introduced my plan to investigate the local G12 church in SLO, and to find out if it was a cult or not.
However, right off of the bat, let me say that overall, my wife's and my experience at Mercy Church was overwhelmingly and mostly positive, and the presence of God, as well as real energy and excitement, were there.  And the bible teaching was good as well. But I did have some hesitation.  But more on that later.
Below, I describe the first part of the service we attended.
The photo to the right is very similar to the one used in Part I, except that you'll notice that the lyrics are in Spanish.
Read more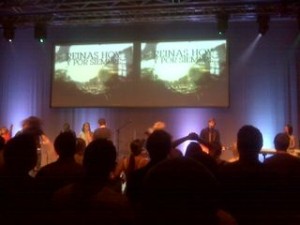 NOTE: This post is part of a Series on the G12 Model
My wife and I spent our 6th, and best anniversary so far, in the San Luis Obispo area (SLO) last weekend, and enjoyed reconnecting with one of my missionary buddies from 15 years ago (YWAM).  We had a great time talking about life, faith, losing faith, and to a lesser extent, the problem with 'church' as it is practiced in evangelicalism.
While I was down there, I was asked by a friend to check out the local G12 church named Mercy Church because they were concerned that the church was exercising a little too much control over one of their friends who was attending.
So I checked it out, and here's what I learned.  And that's an actual pic from the worship (click to enlarge).
Read more