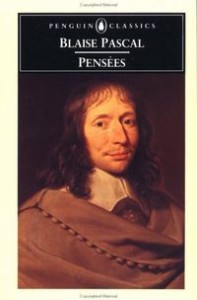 In Part I, I generalized that, since the impact of being wrong about God is high, it doesn't matter how unlikely it is, it is still a high risk.
But that oversimplification is not entirely true.  If it was, that would mean that all unconfirmable claims about the life to come, by any and all religions, would be equally binding, or just as important or risky.
If the Biblical God makes demands with consequences we can not confirm with empiricism, are they any different from the claims of Buddhism, Islam, or the Flying Spaghetti Monster?
What we really need is a better measure of how likely such claims are to be true.  Can that be done without direct empirical evidence?  YES.  We must not ignore historical, ethical, and logical support for or against faith claims, and in so doing, discriminate between pretenders and contenders.
Below, I address this objection, which can be stated The lack of empirical support for faith means ALL FAITHS ARE EQUALLY IMPROBABLE and on par with fairy tales.
Read more