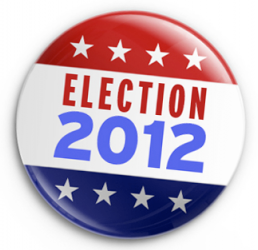 Now that I've worked my way through all of the state initiatives, I thought I'd publish my guide to these, and how I voted. Some of the initiatives are confusing, and it's hard to figure out the actual outcome! However, when the thuggish, criminal SEIU is involved, I know which way NOT to vote. Thank God they weighed in on some of these confusing initiatives. You can research all of these initiatives at votersedge.org.
Prop 30: Temporary Taxes to Fund Education, Public Safety – NO
While this initiative proposes to raise money for schools and public safety, it's a temporary fix to the bigger problem of spending. Also, I've never met a temporary tax that didn't want to become permanent. Additionally, Prop 38 takes a long term view that doesn't just tax the employers (those earning > $250K a year), but everyone. Now THAT'S what I see as 'fair.'
Prop 31: State and Local Budget. Constitutional amendment and statute – YES
The SEIU is against it. Do I need any more evidence to vote for it when a known criminal organization is against it? No.