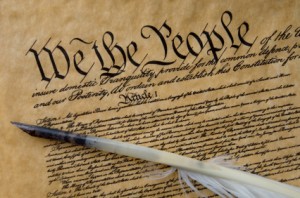 I just found this 2 hour (!) 2009 lecture on politics and religion, and it has some really good content, especially towards the end. The speaker, Nicholas S. Lantinga, is a PhD, and obviously knows more than he can talk about in a 2 hour lecture. But here's a couple helpful things I learned from the lecture.
He lays quite a historical foundation for why we should NOT omit religious world views as a foundation for morality and public policy, and that secular assumption are just as 'religious' in that they make philosophic and theological assumptions.
Additionally, having religious assumptions does NOT require that you have religious laws or a 'theocracy' unless you skip step 3 – defining the limits of governmental authority before legislating public policy. Here are the four steps he outlines in the second half of the lecture (starting at 40:21).
Read more